St. Thomas, US Virgin Islands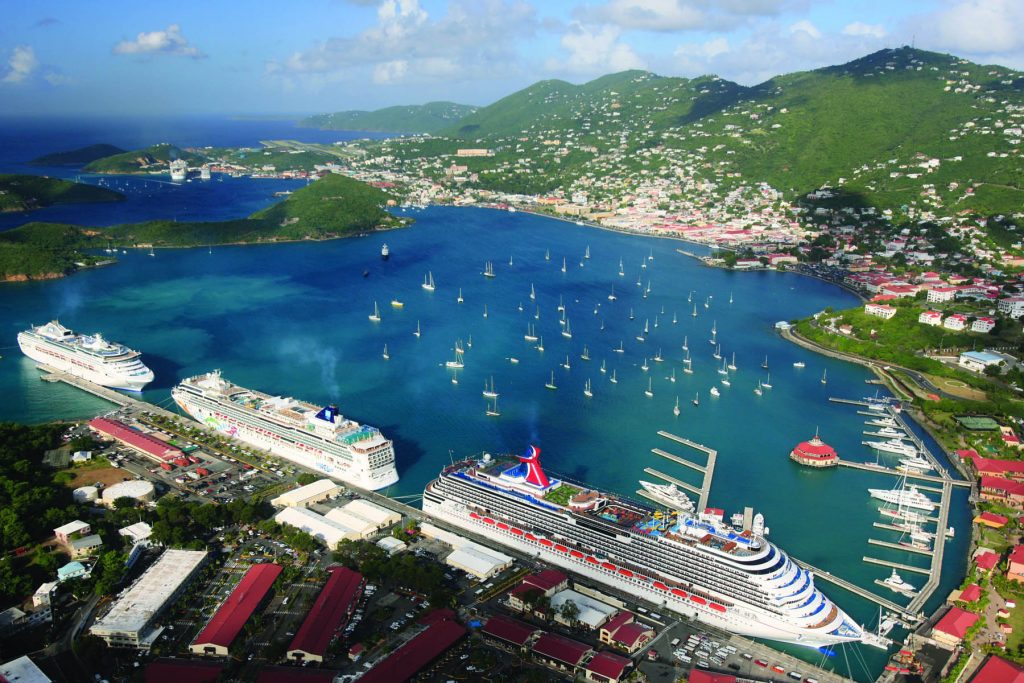 St. Thomas, gateway island of the U.S. Virgin Islands in the Caribbean, is known for its beaches, snorkeling and sportfishing. Charlotte Amalie, the territorial capital founded by the Danish in the 1600s, is a busy cruise ship port with high-end restaurants and shopping. Historic buildings include a 1679 Danish watchtower popularly called Blackbeard's Castle as a reference to the area's 17th-19th-century pirate history. In port there is plenty to do from snorkeling, shopping, and scuba diving, as well as some more adventurous options.
Philipsburg, St. Maarten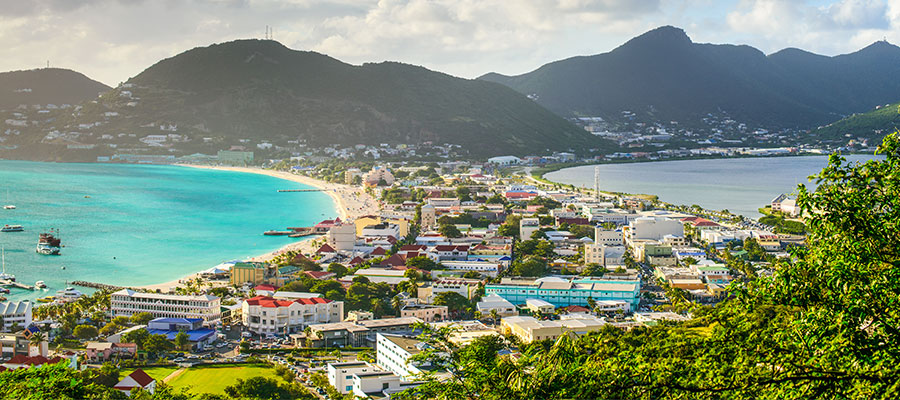 With an area of only 37 square miles, the island of St. Maarten is the smallest landmass in the world to be divided between two governments. The southern Dutch half offers casinos, duty-free shopping, and island culture. The French half is all subdued sophistication.
St. John's, Antigua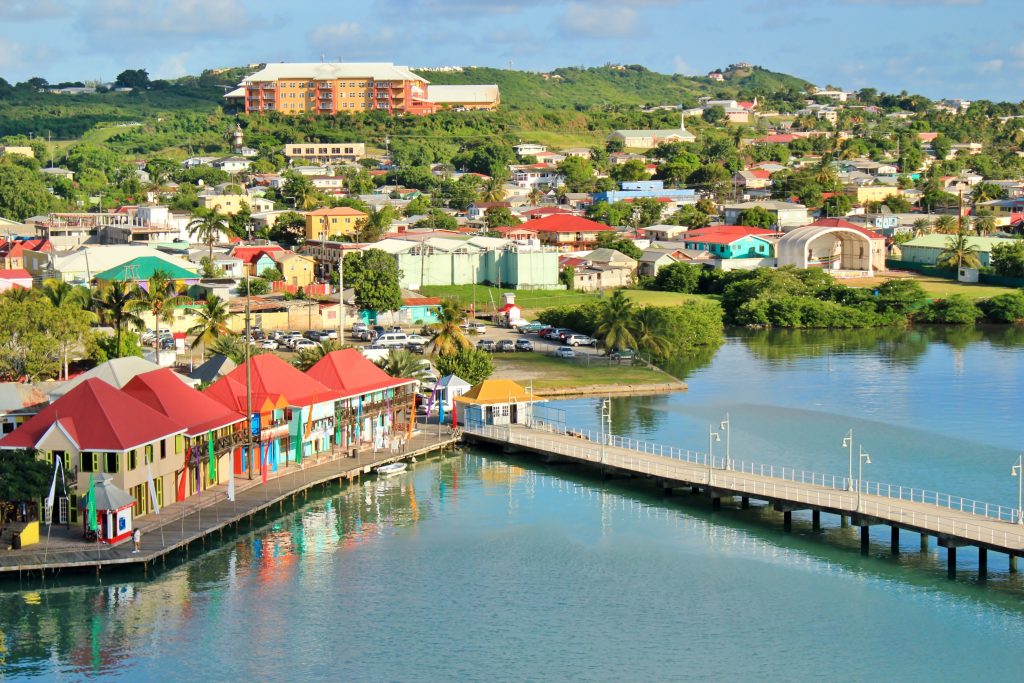 Bask in the grand sight of the city's skyline, dominated by the white baroque towers of St. John's Cathedral. Sample local cuisines, visit the Botanical Garden, witness the magnificent Antigua Lighthouse, the historical Fort James, and much more as you discover this grand city.
Basseterre, St. Kitts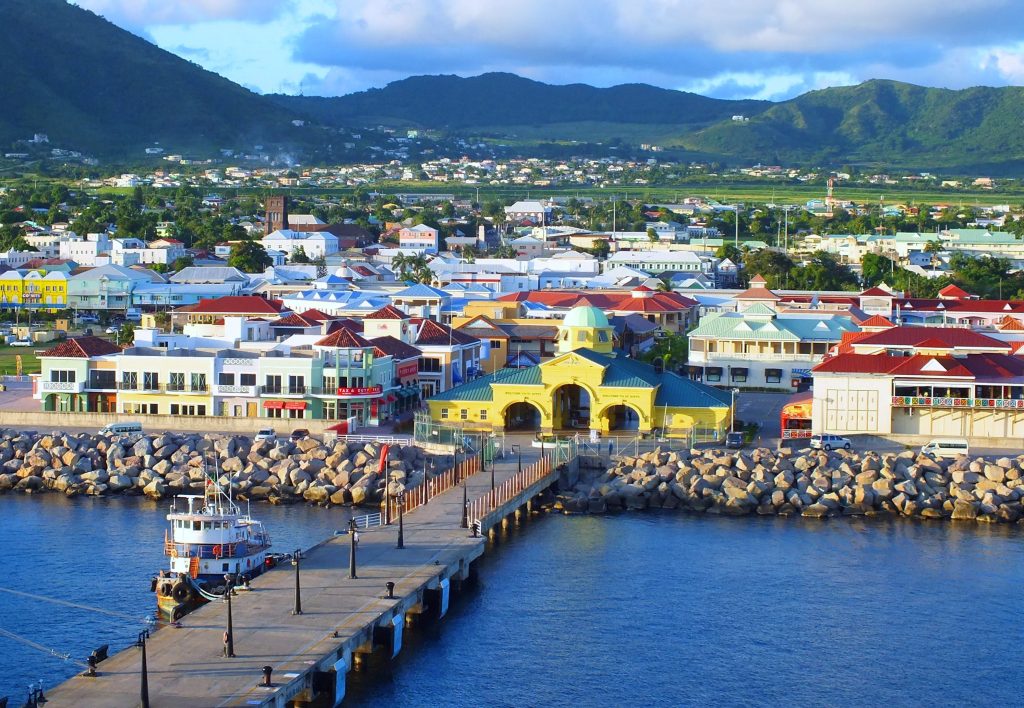 Although founded by the French in 1627, St. Kitts is a very British paradise where cricket and tea are the norm. The dramatic mixed island landscape is rimmed in gold-sand beaches and dotted with well-preserved plantations left over from when the island was covered with sugar cane.
Tortola, British Virgin Islands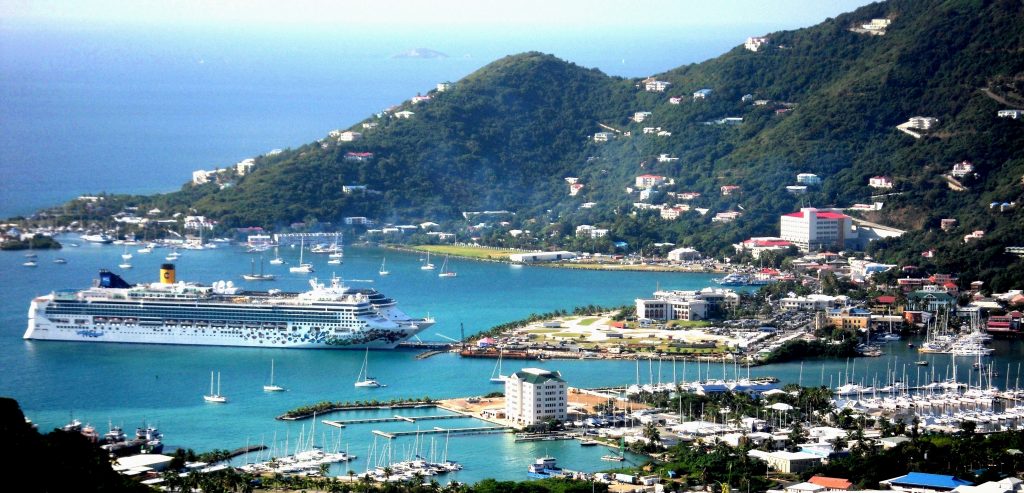 Discovered by Christopher Columbus himself in 1493, this exotic, peaceful island is home to both towering mahogany trees and white-sand beaches. The region offers a challenging hike that extends 1,780 feet up Sage Mountain. A great spot for bird watching and breathtaking views of Tortola and neighboring islands. The Northern coast has the best beaches on the island, including Smuggler's Cove, Long Bay, Cane Garden Bay, Brewer's Bay, Josiah's Bay, and Lambert Beach. In addition to beaches, marine activities such as sailing, surfing, scuba diving, kite boarding, and windsurfing are available. Many tourists visit the historic sites and hike in parks. The island is visited regularly by large cruise ships.
San Juan, Puerto Rico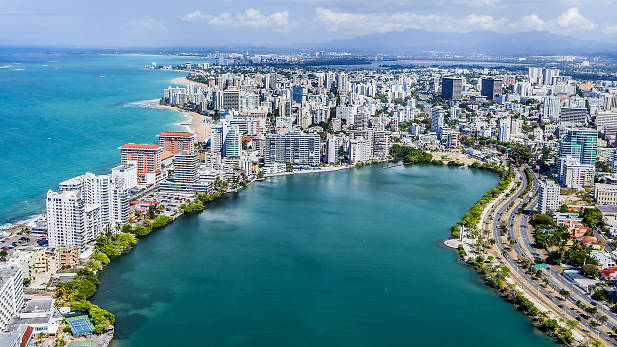 Founded in 1521, San Juan's picturesque cobblestone streets, plazas and chapels reflect its Spanish heritage. But the second oldest city in the Americas also boasts fine beaches, lush rainforests, verdant mountainsides, imposing forts, and a lovely tropical climate.