2021 Furry Cruise
July 31st 2021
Update.
We at the Furry Cruise are starting to look towards the hope of running our 2021 event. As with all things over the last year, COVID-19 has caused delays and uncertainty, but things are starting to look up. The cruise line we sail with is starting to return ships to service with our "planned" ship returning to sea in the beginning of September. The CDC is working with the cruise lines to allow people to sail safely once more. What does this mean for the Furry Cruise? The situation is still fluid at this time, though we look to be able to sail. With that we are going to take the step forward and announce booking is open once more for those who wish to join us.
Will the Furry Cruise 100% happen? At this point we have been in contact with NCL and it looks like everything is on track, but COVID is a fluid situation so last-minute cancellations are still possible. If you wish to book please keep this in mind: a full refund or future cruise credit will be offered by the cruise line if our sailing gets canceled.
Are vaccines required? YES 100% YES. NCL has committed to a fully vaccinated cruise operation. The Furry Cruise supports this choice by the cruise line, but also has no control over any part of this decision. NCL has chosen to be very strict about all parts of this process. MAKE SURE your country/state's vaccine policy/documentation meets the cruise lines requirements or you will be denied boarding. We have no ability to help you in this regard.
Can we cancel last minute? For cruises departing through October 31, 2021 cancel up to 15 days prior for a Future Cruise Credit good through December 2022, or a full refund when you cancel up to 60 days prior. (NCL Website)
Will this be a normal Furry Cruise? We are in contact with the cruise line and it looks as if the suits will be allowed per normal. This could change should health and safety protocols change. If you wish to join us this year, we ask for your understanding that the situation will be fluid and nothing is set in stone, including suiting. With that, we welcome you to join us to hang out with fellow furs and enjoy this cruise vacation.
If you feel any of the above does not fit your needs this year we very much welcome you to look to 2022 as we take the Furry Cruise to ALASKA (Oct 16th – 23rd 2022)
Escape! We are a relaxing, free-form vacation for Furries. Our programming is warm sand, sparkling waters and exciting entertainment aboard one of the world's finest cruise ships. Grab your swim trunks, your flip flops and your fursuit; join us on the 2021 furry cruise!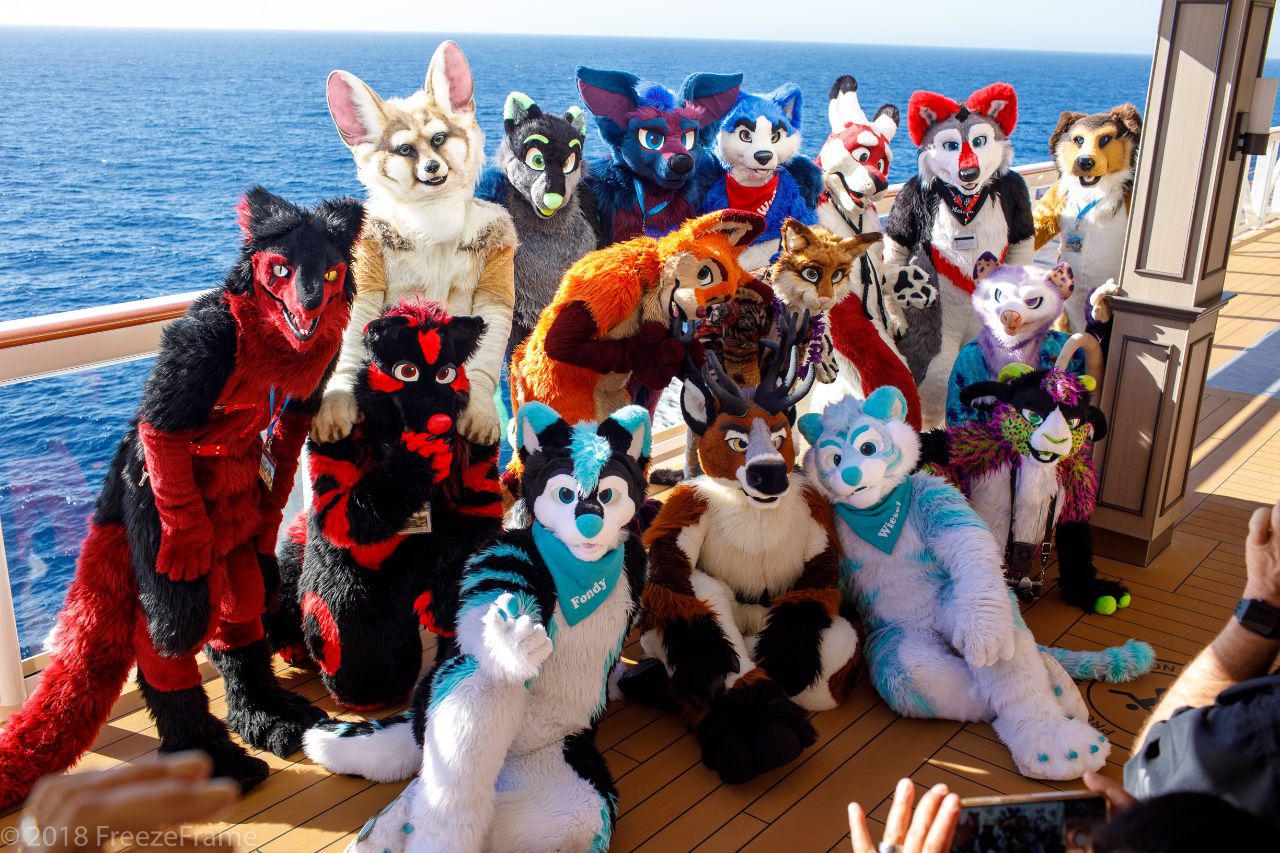 This year's voyage takes us out of New York City, New York on Sunday, October 31st on the amazing Norwegian Breakaway. This ship is part of the Breakaway class of cruise ships with a ton of new features and places to eat. We look forward to embarking on this exciting 4200 passenger ship. Once settled in, we welcome you to enjoy a leisurely 2 days at sea. Enjoy the ship and get to know your fellow guests on our way to the Royal Navy Dockyards in sunny Bermuda. We will be staying in Bermuda from Wednesday at 4 p.m. to Friday at 3 p.m., giving everyone plenty of time to explore all the wonderful sights and sounds of the island. After 3 days of fun and sun, kick back for one more day at sea as we sail back to New York for disembarkation. We welcome you aboard with us this coming October to November 7th, enjoy the sun, the sea, and running around with friends in suit. Please follow the links above to find out more, and we hope to see you on the 2021 Furry Cruise.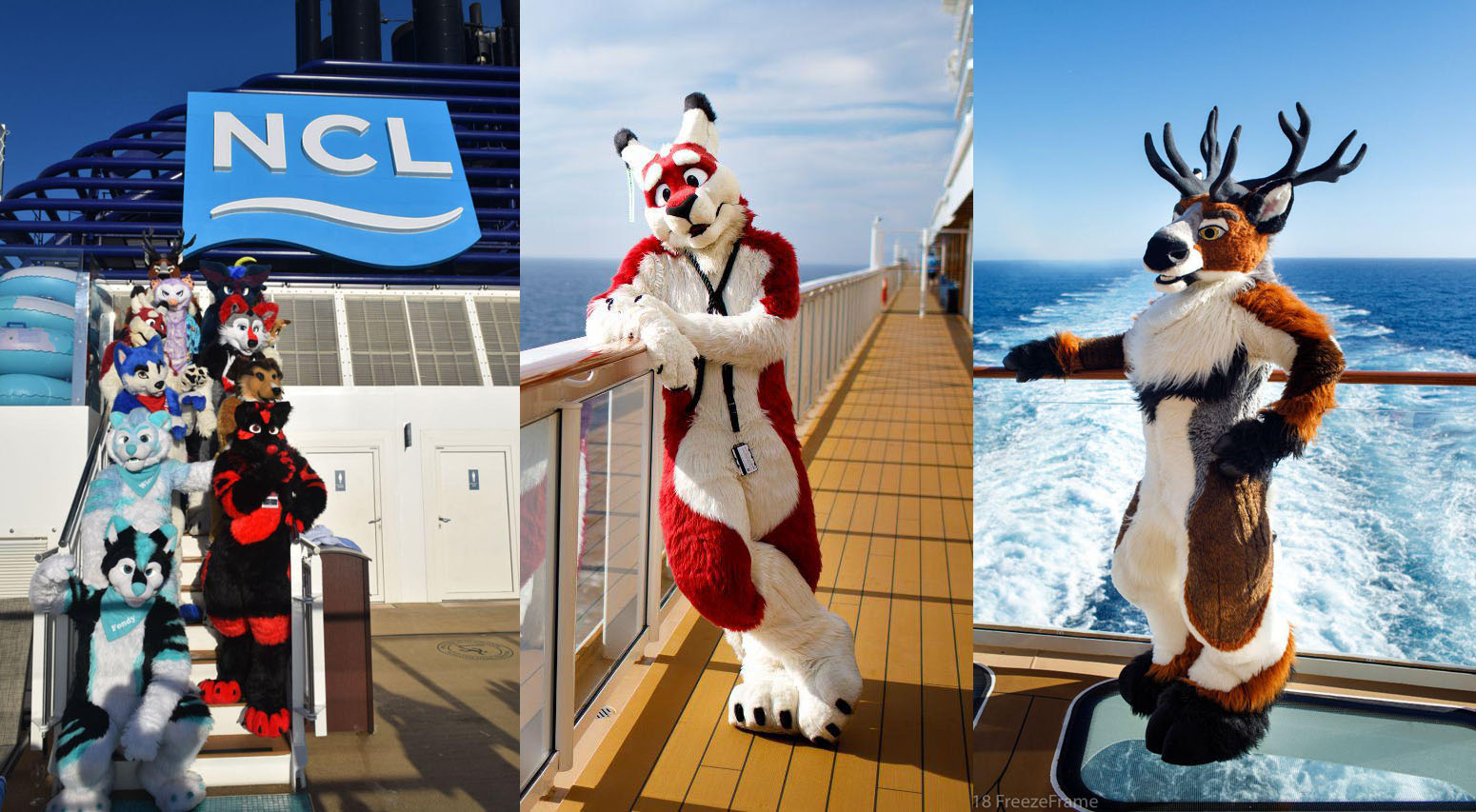 If you have any questions just email furrycruise@comcast.net